Wine Tasting...Reimagined
At Briar Ridge, we believe that just like our palates, each visitor is unique. While some visitors want a traditional wine tasting, others just want a great day out. The common denominator being that wine is for enjoyment. It's with this mantra in mind that we've created a variety of unique wine tasting experiences to appeal to all wine lovers.
So set your map to Mount View and reward your curious nature.
A unique tasting experience.
Good things come to those who wander.
The Tasting Bar
Pull up a bar stool and taste your way through our extensive wine list of Hunter classic wines and modern marvels, with a Mount View twist! This is the spot where many of our visitors find their new favourite wine and banter with our friendly cellar door staff about wine or generally anything.
The Wine Deck
A long-heralded favourite of day-trippers and members alike, our alfresco tasting deck has it all – garden and mountain views, single and group seating arrangements and table service. There's no need to come up to the bar here, we'll bring the wine to you. The perfect place to enjoy a lazy morning or afternoon wine tasting. Order a delicious cheese or antipasto platter and stay a while…
The Wine Garden
A favourite tasting experience among many. Complete with jute rugs and comfortable outdoor lounges, visitors can kick back and soak up the serenity and mountain views while enjoying a wine and one of our famed cheese or antipasto platters.
To make a booking click below or call 02 4990 3670.
Book Now
A tasting that goes beyond the glass.
Enjoying the discovery since 1972.
'Walk between the vines' Vineyard Tour
As you stroll through the vines learn about the lifecycle of a vineyard, the importance of terroir, viticultural techniques and regional variation.
Receive a complimentary Briar Ridge picnic tumbler as part of this tour. Followed by a wine tasting in your tasting location of choice.
Tour cost is $15 per person and available Friday, Saturday & Sunday at 1:30pm. Bookings essential.
Discover what goes on 'Behind the Scenes' Tour
It's a great way to learn more about wine and have a little fun in the process! The experience includes an exclusive sample taste of maturing wine straight from the Barrel and a complimentary glass of wine, from our popular Varietal Range. Followed by a wine tasting in your tasting location of choice.
Tour cost is $20 per person and available Friday, Saturday & Sunday at 2pm. Bookings essential.
***Tours Temporarily unavailable***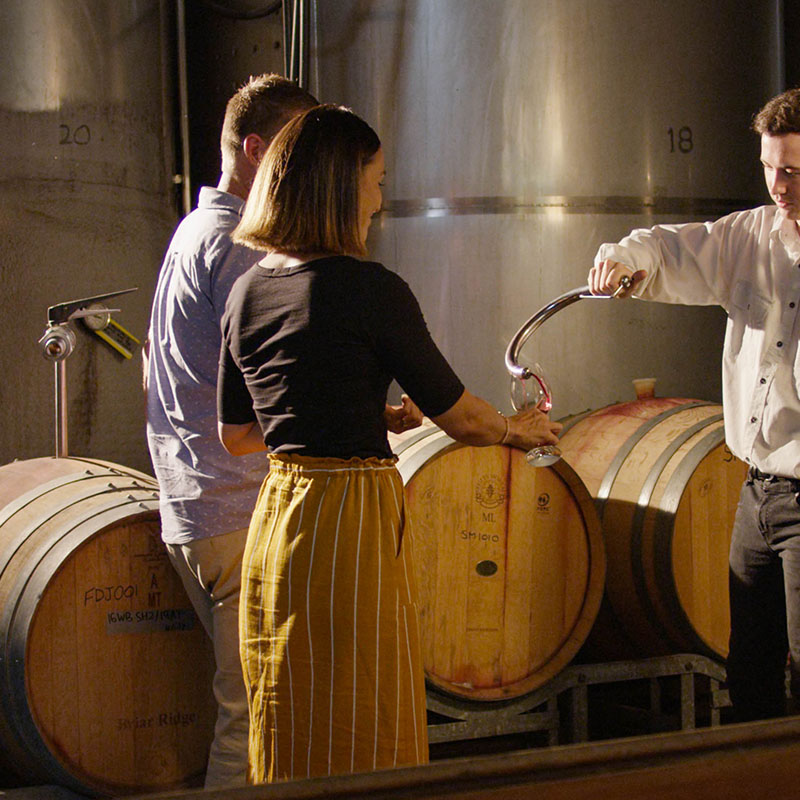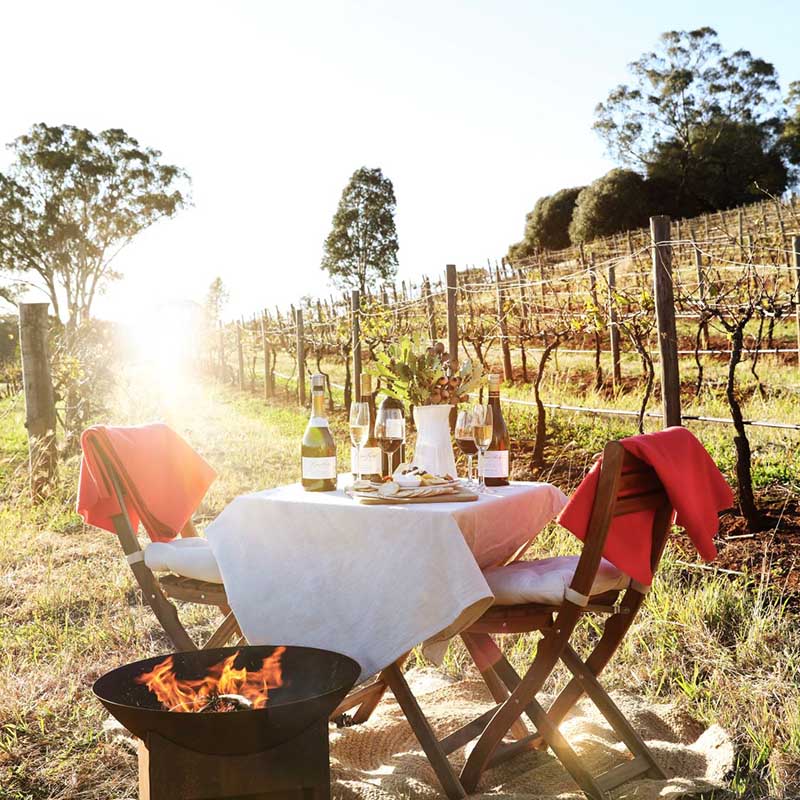 A private tasting in a mystery vineyard location.
Fireside during Autumn & Winter.
Enjoy a glass of our Signature Sparkling Chardonnay Pinot Noir on arrival, you will then be guided on an exclusive vineyard tour which will conclude with a Single Vineyard Wine Tasting of current and available museum release wines, accompanied by a cheese & antipasto platter from a private and mystery vineyard location. You'll be taken care of by a dedicated team member for the duration of this exclusive tasting experience, who will be able to talk with you about all things Mount View, vineyards and wine.
$110 per person, non-members and $80 per person, wine club members. Bookings essential. Fire-side during Autumn & Winter only.
Contact our Cellar Door team to book, (02) 4990 3670 or email cellardoor@briarridge.com.au
Group bookings.
The more the merrier.
Groups of keen wine tasters are welcome by appointment, so bring along your family and friends for a private group tasting in our Cellar or Winery tasting rooms.
Our knowledgeable cellar door team will take you on a relaxed but informative wine journey, featuring our most popular wines and some new and interesting wine styles.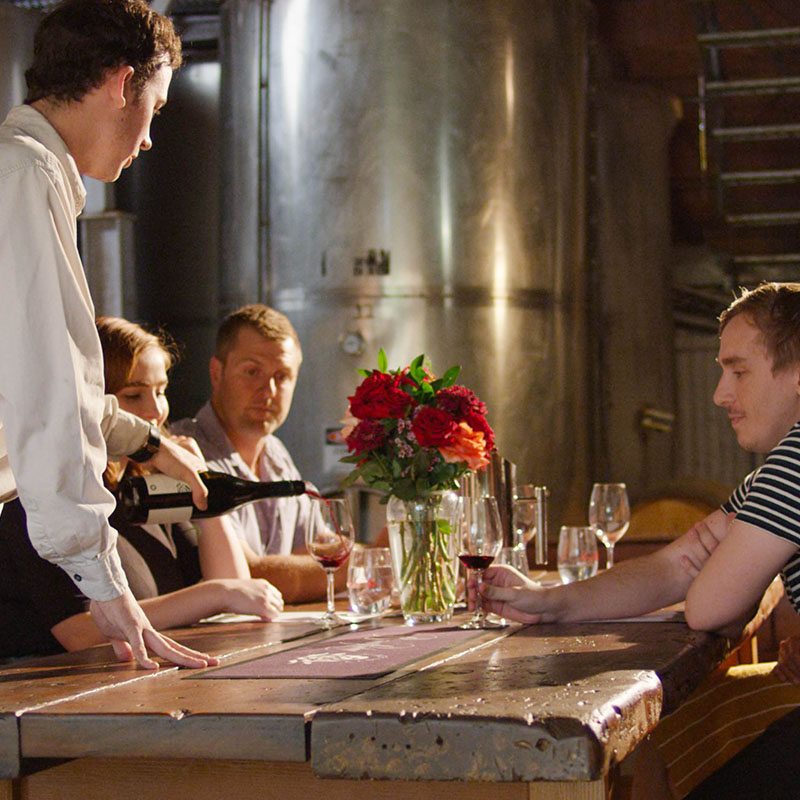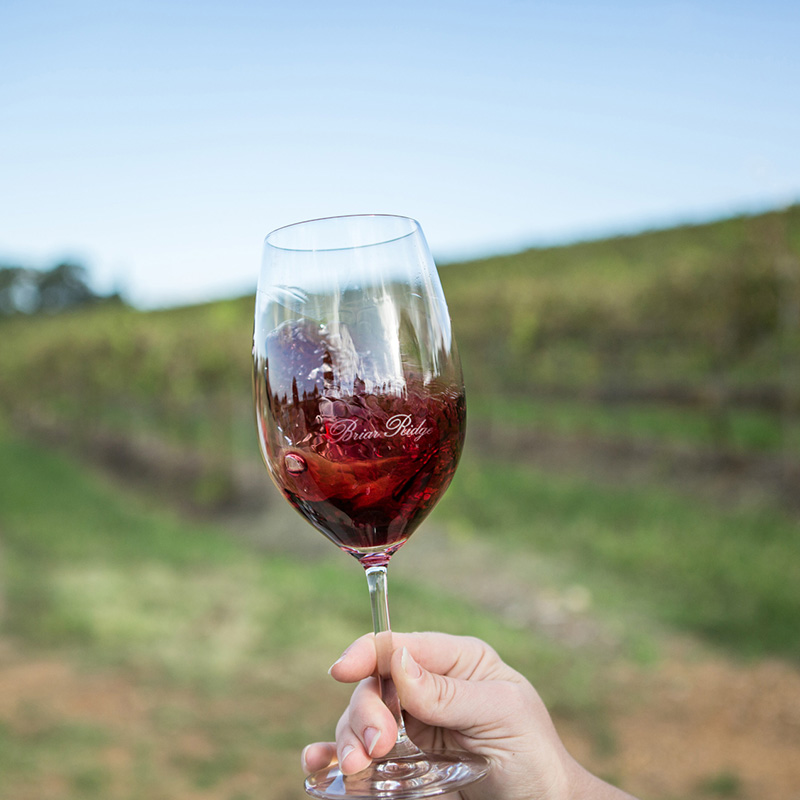 Create your own tasting experience.
From our home in Mount View.
Something we are all rather passionate about at Briar Ridge is being able to create...whether it be an amazing wine, a space our visitors can enjoy and remember for a life time or a special experience unique to our home here in Mount View.
Contact our Cellar Door team to create a tailor made tasting experience today, (02) 4990 3670 or email cellardoor@briarridge.com.au.
We look forward to sharing with you the 'Briar Magic' from our home in Mount View.