KEEP AN EYE OUT. MORE EVENTS FOR 2021 TO BE RELEASED SOON...

Vintage 2021 Pre-Release Luncheon
Manta Restaurant, Woolloomooloo
Date: Sunday 28th March, 2021
Time: 12.00pm
Location: Manta Restaurant - 6 Cowper Wharf Road, Woolloomooloo
Cost: $150 pp
What better way to celebrate Briar Ridge Vineyard's first vintage release of the year than to gather you, our members, for a long lunch in stunning waterfront surrounds. This is an opportunity to take a sneak peek at our new vintages at our very exclusive pre-release launch.
Join us as we crack open our 2021 offering of 'The Dam' Verdelho and the 'Early Harvest' Semillon -this truly is a taste of the Hunter.
Hosted by our winemaker, Alex Beckett at the renowned Woolloomooloo restaurant, Manta, this is a member's event not to be missed.
With a mouth-watering menu crafted by award winning Manta chef, Daniel Hughes, this three course luncheon has been perfectly paired to highlight the beautiful union of local seasonal produce and Briar Ridge Vineyard wines.
SOLD OUT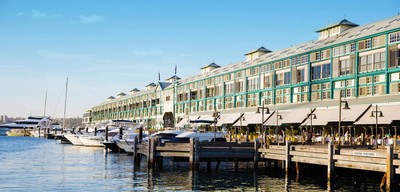 Currently Unavailable - Sold Out