1 July 2022 |
Grace Eglit
The garden, the views and the wine are all factors that contribute to making Briar Ridge Vineyard a must-visit destination for your trip to the Hunter Valley.
This season, a new experience has been added to the offerings in Mount View; Winter Fireside Picnic Package.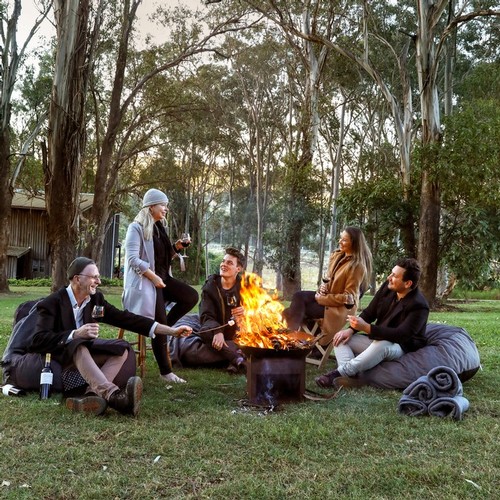 The Winter Fireside Picnic Package is the answer to your cooler months in the Hunter Valley. Situated in the Wine Garden, be greeted with a glass of our Signature Sparkling Chardonnay Pinot Noir upon arrival, before making your way down to your private pre-lit wood fire. Blankets, outdoor beanbags and oversized hassocks will be set up to guarantee only the cosiest of moments. Relish on some of the finest local cheese and artisan charcuterie and a bottle of wine each, chosen by you on the day.
This package runs at 2pm Thursday through to Mondays with bookings essential. Available up until September 4th 2022.
Make a reservation today.