A UNIQUE VIEW OF THE HUNTER.
Briar Ridge Vineyard is located in Mount View, a little slice of winemaking paradise reminiscent of the wine growing regions of France. The terroir, the microclimate and the views are unique to the rest of the Hunter, set us apart and make visiting here something unique and special.
Our attitude to growing and making wine is classically radical. Our wines have their foundations firmly set in tradition, with vines established in 1972. The innovation comes through experimentation with alternative varieties and a hybrid of modern technologies, historical references, and minimal intervention.


Briar Ridge is a Halliday Red Star Winery, a coveted rating that is awarded to outstanding wineries regularly producing wines of exemplary quality and typicity. Our wines range from Hunter classics in the premium Single Vineyard and Stockhausen ranges to the contemporary innovations of the Limited Release and Varietal ranges with something that will appeal to every palate on the cellar door menu.
"
Redefining your Hunter wine experience.
"
Our cellar door is open seven days per week and our friendly, knowledgeable cellar door staff are always on hand to guide you through your tasting experience, whether that be in the sparkling summer sunshine of our deck or cosied up near the fireplace in winter.
There's plenty of room for the kids to run around in the idyllic landscape. You can even book a private picnic in your own corner of the grounds or bring your furry friend, with Pooch Platters available to keep your pet dog happy.
Welcome to Briar Ridge Vineyard. Where wine is an exciting adventure, and your cellar door experience is a standout pleasure.


THE HISTORY OF BRIAR RIDGE
The history of the winery began in 1972 when Murray Robson planted the first vines - pinot noir, sauvignon blanc, some Portuguese port varieties described as merlot, a small amount of chardonnay and cabernet sauvignon, in what was then called Squire Vineyard, and by 1975 the wines produced from these vines were already winning gold medals.
As Murray Robson wrote, "Mount View is a tiny valley over 600 feet above the surrounding plains. This height has created a microclimate that avoids temperature extremes and allows the grapes to ripen slowly and evenly over a longer period, thus assisting the aromatics and flavour depth of all wines."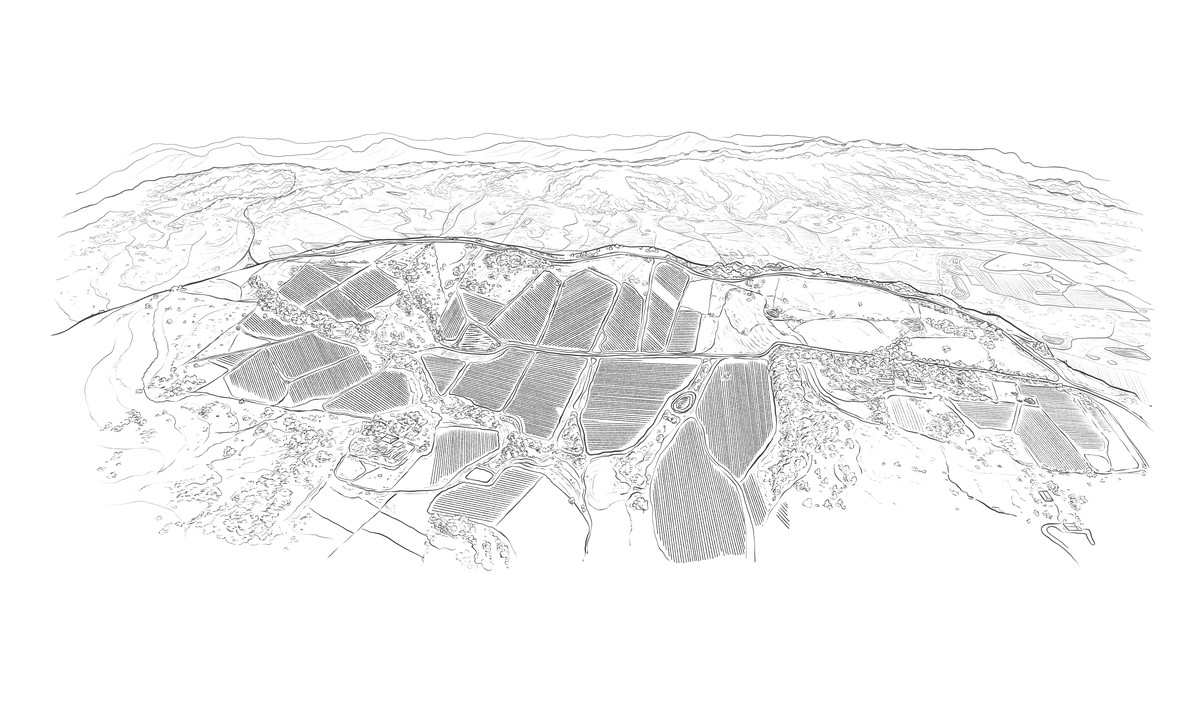 In 1987 John Davis, a geologist and oil exploration consultant purchased the property. His deep understanding of soils, climate and landscapes and his love of wine, led him on a mission to track down the best grape growing properties he could find. Briar Ridge was one of his first. He went on to purchase a collection of vineyards: Tallavera Grove, also in Mount View, Carillion in Orange, Stonefields in Wrattonbully; as well as Pepper Tree Wines in 2000.
In 1988 the Davis family reoriented the rows and replanted the vineyard. In 1991 Hunter Valley legendary winemaker, Karl Stockhausen joined Briar Ridge, releasing his first vintage in the same year which won best wine in show at the Hunter Valley Wine Show for his shiraz. He continued at Briar Ridge for the next 30 years until his passing. In 2018, Alex Beckett became the Briar Ridge winemaker, continuing Stockhausen's legacy of multiple award-winning wines and adding his own innovative techniques and talent to the mix.
Today, Briar Ridge is run by Jaclyn Davis, John's daughter who grew up on her father's vineyards. Jaclyn's vision for the vineyard is to redefine the Hunter Valley wine experience by establishing Briar Ridge as a destination cellar door, a place to reward curiosity, and where visitors can spend a few hours at a time, exploring wines, eating delicious food and enjoying company in an idyllic landscape, unique to the Mount View region.