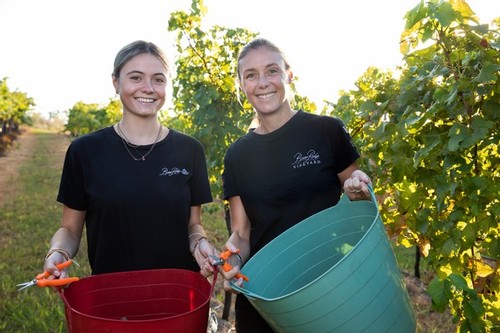 Jaclyn Davis | Owner
As the daughter of John Davis, who purchased the winery in 1987, Jaclyn has been part of Briar Ridge since she was a young girl camping on the estate before it was developed and spent many school holidays on the mobile bottling line, sticking on labels and packing boxes. Jaclyn has a degree in Science, a Juris Doctor degree and a Masters in Ethics, practices law part time, is a mother of two and since 2018, owner of Briar Ridge. She divides her time (with the copious use of post-it notes) between them all.
The team at Briar Ridge is one of the things that Jaclyn believes makes it a really special place and she is both proud and appreciative of her staff. She loves the fact that the Briar Ridge experience is not pretentious or intimidating but one of pleasure and enjoyment.
Outside of work Jaclyn enjoys travel, running and is constantly reading non-fiction and learning, but the most important part of her life is motherhood and her two children, Tom and Ruby as well as Saffy the Staffy and Colin and Trevor, her two rescue cats.
Her favourite Briar Ridge wines are the Dairy Hill Semillon, any vintage but especially the 2021; the Albarino and Gruner Veltliner. If she has to drink something other than wine, it's French Champagne for her.