1 June 2022 | Awards, People | Grace Eglit
Alex Beckett wins Young Achiever of The Year at the Hunter Valley Legends & Wine Industry Awards 2022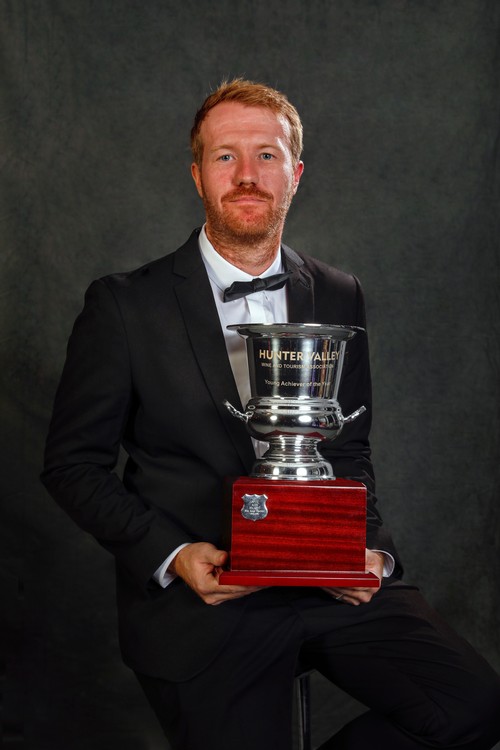 In May this year, the Hunter Valley gathered for it's annual night of nights; The Hunter Valley Legends & Wine Industry Awards. Alex has collected a few accolades in recent years for his outstanding work in winemaking with Briar Ridge Vineyard but this night solidified his efforts. Alex received the trophy for the Riedel 2022 Hunter Valley Young Achiever of the Year.
This award is presented to an individual within the Hunter Valley Wine Industry, under the age of 35, who has most actively and vibrantly contributed to the growth of the region as well as having made considerable efforts in their career and field in the Hunter Valley wine industry. Specifically, Alex has been recognised as a strong advocate for Hunter Valley wine and tourism during his thirteen years (so far) in the industry.
Currently completing his Master of Wine at the Institute of Masters of Wine, we're very proud and super lucky to have such a skilful, innovative and driven Winemaker.
Keep your eye out, Alex has some very exciting new wines and products in the pipeline. We're hoping to share some of these with you very soon.