MAKE YOUR SPECIAL DAY UNFORGETTABLE.
Congratulations on your engagement and welcome to Briar Ridge Vineyard.
When we discovered our little piece of the Hunter Valley here at Mount View, we knew it was special in more ways than one.
The combination of mountain views, lush vineyards and tranquil gardens make Briar Ridge
one of the most picturesque and romantic winery settings in the Hunter Valley.
So you may just find that with our stunning natural backdrops and sensational wine, Briar Ridge
is the ideal venue to celebrate one of the most important and special days of your life – your wedding.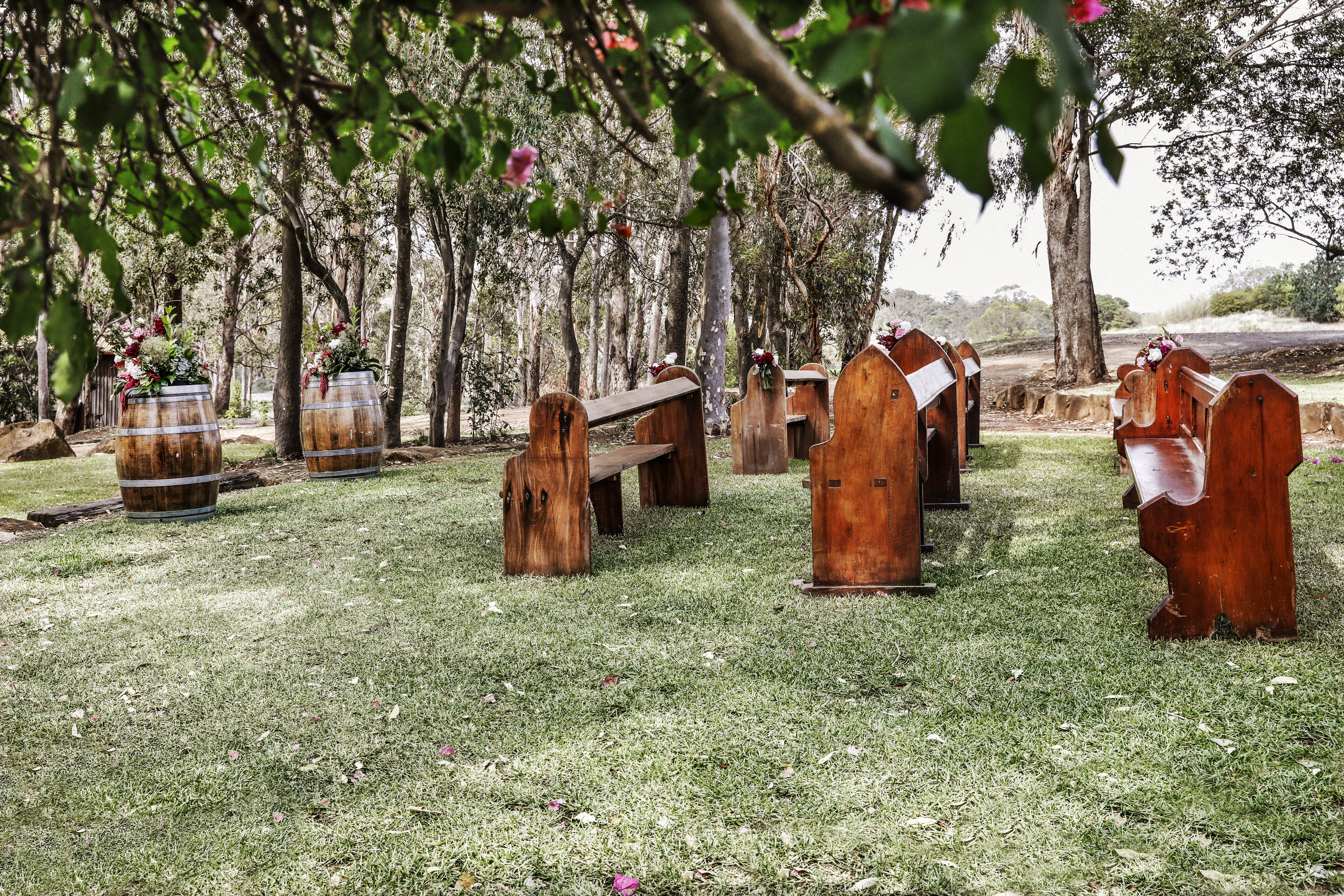 Garden Ceremony.
Our tranquil gardens overlooking Mount View create a intimate and romantic atmosphere for your wedding ceremony and photography.
Complete with wedding signage, classic wooden church pews, an aisle runner and signing table, our terraced gardens are the perfect place to say 'I do'.
Our garden ceremony package also includes post ceremony refreshments and lawn games for your wedding guests to enjoy while you escape to our breathtaking vineyards to capture your first moments as a married couple.
Memories to cherish forever.
The Old Winery
Our elegantly styled 'Old Winery' and adjoining 'Wine Deck' is the perfect space to celebrate your special day with family and friends. And as the night goes on, celebrate in style with a selection of stunning wines and five-star cuisine, prepared by the Hunter Valley's highly-acclaimed restaurant, Bistro Molines.
For more information, or to arrange a viewing please contact on (02) 4990 3670 or email weddings@briarridge.com.au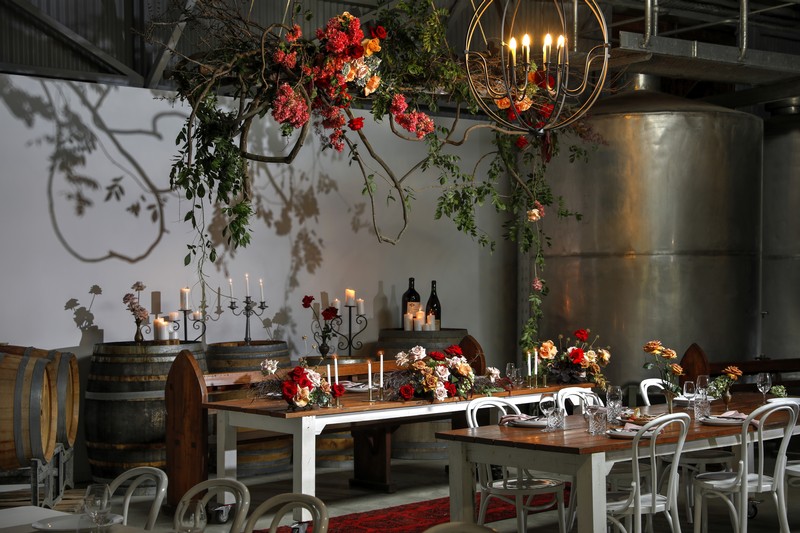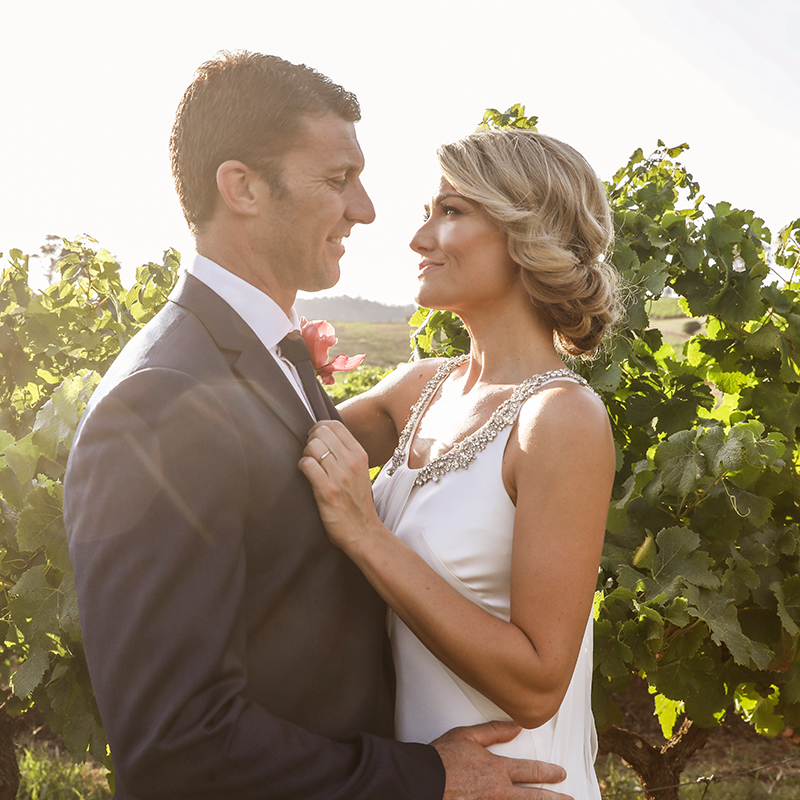 Wedding Gallery.
If you can't get to Mount View for a viewing, browse our gallery here for some Briar Ridge wedding inspiration.
You'll also find our wedding video below and a selection of photographs from some of our favourite, real-life weddings at Briar Ridge.