2019 Limited Release H.R.B. Shiraz Pinot Noir
The 'HRB' has been crafted in a way that pays homage to the great pioneering wine style of the Hunter Valley, the 'Hunter River Burgundy'. Made from Shiraz and Pinot Noir sourced off premium vineyards resulting in a wine that is a balanced blend displaying elegance and perfume, alongside a classic Hunter tannin structure with bright acidity.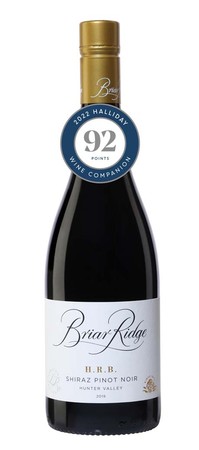 Wine Profile
Vineyard Notes
Varietal: Shiraz & Pinot Noir
Production Notes
Style: A silky, complex and flavoursome, medium-bodied red wine.
Winemaker Notes
Cellar: Reward yourself with careful cellaring up to 10 years.
Food Pairing Notes
Drink with: Rare fillet steak and carpaccio or mushroom risotto.